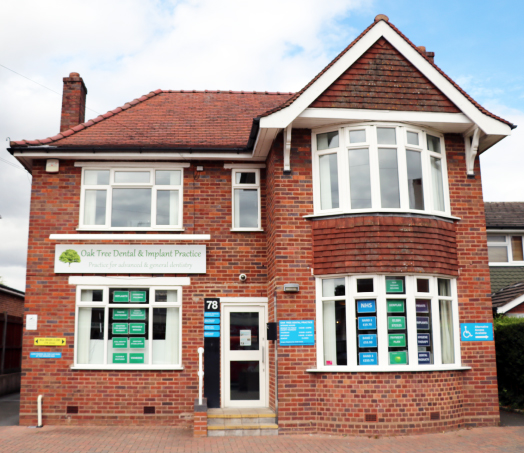 Welcome To Our Practice
Our Hygienist charges have changed now to:
£65- 30 mins
£75- 40 mins (If you opt for Local Anaesthetic / or in depth measurements are needed 'DPC')
£60 - Prophy Jet/ Air flow stain remover- ONLY
Notice to people who are wishing you register as NEW PATIENTS:
We are NOT currently accepting NEW NHS patients at the moment due to extremely limited appointments.
Unfortunately any patient that is registered but hasnt been seen here since 2018 is classed as a New Patient and therefore we are booking well into August/Sept 2022
IMPORTANT NOTICE !
Car Parking has now resumed at the practice. There are spaces on the main front car park, but as we now own the building next door (previously the GP surgery), you can also drive into that entrance for addition parking that links onto Oak Tree's rear car park. It has not 100% been finished but is safe and drive-able currently. We are just waiting on parking lines to be painted.
Oak Tree Dental Practice is a family run practice situated in the heart of Wollaston village. We pride ourselves in providing quality dentistry and we are passionate in providing a relaxing and comfortable experience for you.
Our aim is to achieve good dental health through preventative dentistry for all ages
Here at Oak Tree, we like to welcome patients with a smile. Our friendly and approachable staff will look after you and our dentists will provide you with advice, options and most importantly the results you are looking for.