Meet The Team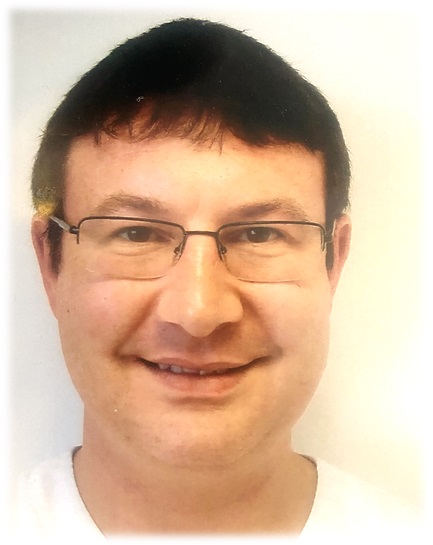 Dr Jonathan Swinscoe
Dentist: BDS (Birmingham 2002)
GDC No: 80860
Jonathan graduated from Birmingham dental school in 2002 and was delighted to open-up his own NHS dental practice in 2009.Since then he has enjoyed helping patients achieve greater smiles by delivering full mouth reconstruction and cosmetic dentistry, in providing high quality crowns, veneers and dental implants. He is also fully qualified and trained in IV conscious Sedation and enjoys putting his patients at ease during their treatments. As the practice Principle, Jonathan works closely with his dedicated team helping to deliver quality dental care in an evolving practice. In his spare time, his wife and daughter keep him on his toes!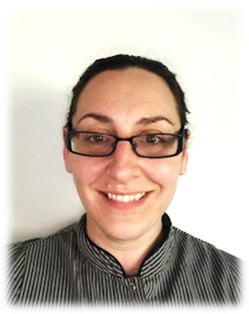 Dr Amy Chandler
Dentist: BDS (Birmingham 2001)
GDC No: 79967
Amy qualified from Birmingham dental school in 2009. She prides herself on her commitment to her patients, many of whom are nervous or anxious. Amy really enjoys helping nervous patients achieve full oral health and dedicates her time and efforts in getting to know her patients well. She finds understanding their concerns or dental problems in a personable and friendly way the key to success in maintaining their oral health requirements. Outside of work, Amy has a keen interest in the natural world and loves gardening and keeping her daughter occupied with arts and crafts.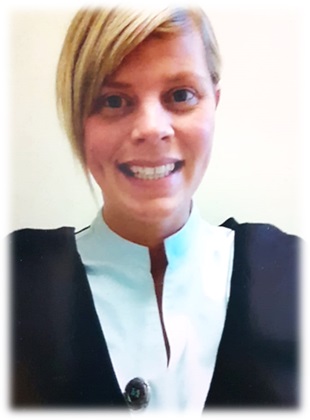 Miss Claire Bloomer
Practice Manager
GDC no: 158327
Claire first qualified as a dental nurse in 1992 and gained a wealth of experience in both the clinical and administerial world of NHS and Private Dentistry. On becoming Oak Tree's Practice Manager in 2009, Claire's aim is to maintain transparency for the service we provide whilst delivering clear messages to patients in a safe environment. Her passion focuses on ensuring all patients feel all members of the dental team have understood and delivered the best possible service, in a caring and professional manner, in a well maintained and comfortable setting. In her spare time, Claire enjoys long walks in the countryside with her dog and holidaying with her family.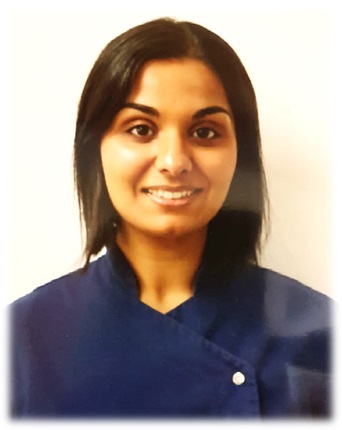 Dr Tanya Bains
Dentist: BDS (Liverpool 2014)
GDC No: 250745
Tanya qualified from Liverpool University in 2014 and in the years that have followed, she has gained great experience in general dentistry. As she has a fondness for travelling, she has practiced far and wide but decided to settle in the West Midlands and join our team in 2016 (Lucky for us!) She enjoys all aspects of dentistry but loves to see patients progress on their journey to better oral health. She believes in empowering her patients towards reaching their oral health goals and she strives to do this by working alongside them closely to educate and motivate. She has a passion for learning new skills and acquiring knowledge and as such is always enrolled on postgraduate courses to keep her learning needs occupied. In her spare time, she enjoys cooking, reading and long country walks with her dog.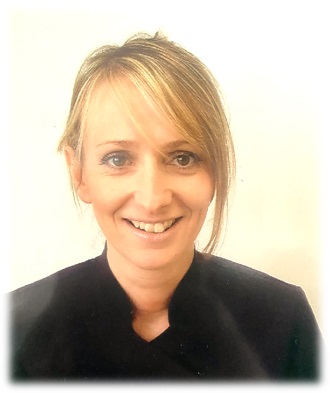 Mrs Emma Laise
Dental Hygiene Therapist BSc (Birmingham 2009)
GDC no: 177197
Emma qualified from Birmingham in 2009 and in the years that have passed has become an experienced and talented Hygiene Therapist. She strongly believes in prevention and tailoring oral health advice to the individual, and has a passion for learning and updating her skill-set regularly by attending educational courses. She is a long-standing and highly dedicated member of our team and her time and effort spent with her patients receive truly wonderful results. Outside of work her two children and husband keep her busy, and they enjoy having family trips and holidays where they can.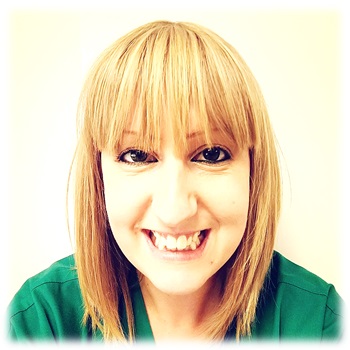 Joanne Jordan
Qualified Dental Nurse & Receptionist (Dental Implant nurse) (RDN)
GDC No: 247718
Joanne began her career as a trainee nurse in 2011 spending her time training on Reception for a year before gaining her Nursing qualification in 2013. She has been a dedicated member of the team for nine years and has developed her skill-set and knowledge in general dentistry and completed extended duties training in Implant Dentistry. She is extremely passionate about her role in implant dentistry and loves to develop her communications skills within a treatment coordinator role. She also has a key role with maintaining our quality water system and the making of Bite Guards, Bleaching trays and Orthodontic retainers. She enjoys these extra responsibilities within the practice. Joanne is keen to undertake further extended duty qualifications and is a friendly, caring nurse who loves providing the best possible care for her patients. Outside of work, Joanne enjoys arts and crafts, playing with her two adorable cats and gardening.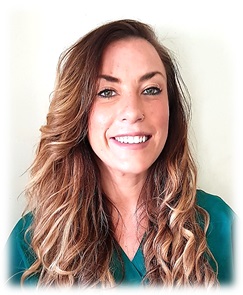 Emma Lee
Qualified Dental Nurse & Receptionist (RDN)
GDC No: 164350
Emma joined our team in Jan 2020 but has been a dental nurse for 14 years and has a wealth of experience and training behind her. She has qualifications in Impressions & Shade taking, and has trained in Dental Implant Assisting, Facial Aesthetics, Leadership & Management and has enjoyed a treatment coordinator role in previous practices. Although she is still relatively new to the practice, she has proved herself to be a hardworking, reliable and friendly addition and both her patients and colleagues alike love her. Emma enjoys working in both the surgery and Reception setting and see's both roles as a way to help and encourage our patients. Outside of work, she enjoys long walks with her dog, and holidays in her favourite spot Cornwall with her family and partner.
"Practice Team Mission Statement"

At Oak Tree Dental & Implant Practice, we pride ourselves on having a happy and dedicated team to care for our patients.
Every team member is fully trained and eagerly updates their skills and knowledge with regular continual professional development training, so as we have the tools to care for all of your oral health requirements.

We have dedicated team members who are qualified and trained in extended duties such as Dental Implants, IV Sedation and clear Orthodontic Tray Aligners.
Our mission is to make your dental visit as comfortable as possible while being upfront, clear and transparent. We aim to offer you a personalised, positive experience in a safe and comfortable enviroment.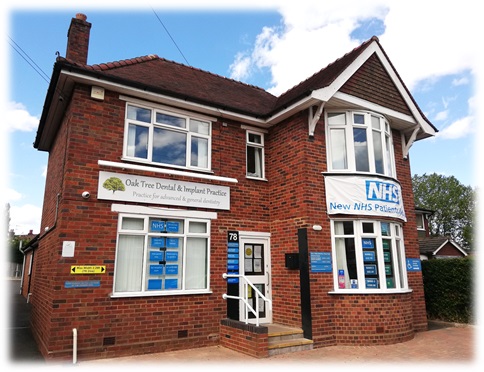 Real Patient Reviews
"I've always felt at ease with this dentist. Staff are always welcoming and friendly. Hope all of them are keeping well at this trying time. Hope to see them all soon. Just hope they're all safe and well"

"Excellent professional service provided by dentist I would highly recommend oak tree dental. I've always been so frightened of the dentist but finally I have found a dentist that I have faith in. Thank you !"

"Always make you feel at ease, would highly recommend."
"This is a really nice practice. They always fit me in when needed. The doctor and the team is very professional and helpful, I always feel I am in good hands. Thank you!"

"Fantastic service...I have been a patient of Jon's for several years. As someone who is terrified of dentists I can't stress enough how much I trust him and how calm he makes me feel. Great reception/dental nurses as well, always professional and kind."

"This is a fantastic dentist and want to say a big thank you to Jon and his 2 assistants; they have been amazing this week. Really helpful and really lifted my spirits even though I was in a lot of pain when I went there. The reception staff were great too."
"Great dentist and very friendly staff, will never use another as very happy with the way I was treated."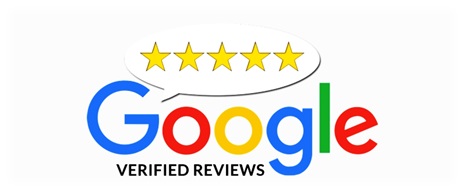 Your feedback is vital to the continuation of us providing the best service to our patients as we possible can, and can also help us develop. We always try and make your ideas and suggestions on how to make your experience even better a possibility wherever we can!