Covid-19 & Denplan

UPDATE: We are now able to see you for check up's and all routine care. Please phone our friendly Reception team to enquire further and book in!
28/1/21
Since we had to stop seeing patients at the practice, we have had a few enquiries from our Denplan patients about their membership and how it works if they cannot be seen during this time.
We would like to do all we can to assure you that once we are able to see patients at the dental practice again, we will resume our contractual obligations to you and fulfill all treatment that is required in an efficient way.
We are incredibly sorry that your regular treatment and check-up's at the practice have been interrupted, but as we hope you understand, our first priority is protecting the health of patients and our team alike and indeed the health of the wider community. We have never before dealt with a time like this and there are many uncertainties and unknowns at the moment- What we do know though is that we will be able to once again provide the best possible treatment and care for our patients once it is has been ruled safe to do so in the general dental sector.
Until we see you again, we hope you find this content helpful as it will highlight some significant points about what you can do during this period and questions about membership.
Postponing routine appointments
We understand that it may feel frustrating to our patients that they cannot access general dental care at the moment, and more so to those experiencing dental emergencies, but rest assured there are now Emergency Care Centres for patients experiencing severe dental problems and we are doing all we can at the practice to offer you the best clinical advice until you can access the care you need.
The postponing of general appointments from the start of March 2020 until Mid June 2020 means that we will have a back-log of treatments to complete and we kindly ask our patients to be patient during the completion of this. Our Reception team have accurate records of those appointments we had to postpone and the team will be working through these records as quickly and efficiently as possible. However, if you haven't heard from us by the end of June/start of July and we had to postpone an appointment, please do get in touch with us and we can make arrangements to reschedule it as soon as possible.
It is highly likely that our dedicated and hard working team will operate extended hours of our service to enable more patients to be seen, and we will have more details on this once we are nearer to its inevitability.
It is also our priority to care for those patients who may be classed an vulnerable or have an ongoing dental emergency, however the oral health of our entire patient base is extremely important to us and it is our responsibility to see and treat all patients within a fair time frame and we will do this wherever possible.
Until we can see you again, please look after yourselves and your Oral health. Visit the Covid-19 update page to find helpful tips to a better oral health. Its never been so important!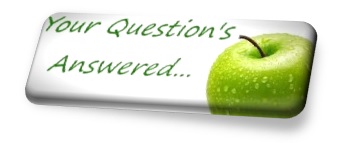 Supporting you in any way we can
Our patients are really important to us and we want to deliver accurate and helpful information wherever possible. We have a dedicated, knowledgeable and hardworking team that are still in practice to answer calls regarding Denplan membership and any other queries.
We are still here for Emergencies
Please rest assured we are still open from Monday-Friday 8.30am - 5.00pm to enable us to be a first contact for patient queries and concerns. You can call our Reception team on 01384 372525 and if you need to speak with a dentist for advice on a dental emergency or obtaining urgent care, this can be easily arranged as we have at least one dentist coming into practice every day. We also have member of staff checking our email inbox frequently so you can send us an email on: info@oaktreedentalandimplant.com
Denplan Membership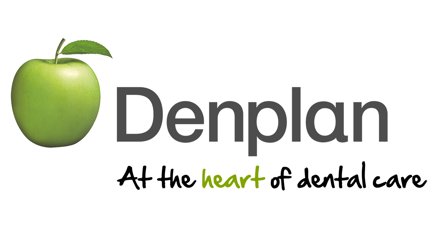 With regards to your monthly payments, you will need to contact Denplan themselves as we cannot cancel memberships nor does the practice deal with your direct debits. This is because your payment and membership information is stored securely with them. You will need to have your Denplan Registration Number at the ready, or if you do not have this be prepared to answer some security questions. On the note of amending or cancelling your membership with Denplan, we would like to remind you that being a Denplan member is a great way to budget for your dental treatment and care needs and its purpose is to allow patients to spread the cost of their dental care over an entire year. By continuing to spread this cost, you are safeguarding yourself and reducing the risk of large bills at the end of the year. We do hope that you will continue to allow us to support you in this way.
Denplan have had to change their working hours and the way in which they work due to Coronavirus and have explained on their website that if patients need to speak to them urgently, it is best to use their 'Live Chat' feature online. If you do not have access to a computer or internet, you can press 1 and leave them a voicemail on the number below. They will understandably be contacting vulnerable patients first.
Denplan Patient Support team number
0800 401 402
Website/contact